It may not seem like it, but a lot happened after my last post:
My seven year old computer started to show signs of dying, so I bought a new one.
Choosing a Machine
As I also needed to use the computer for work, I chose a little more "professional" machine. I bought a Dell Vostro 270S (Vostro 270 Slim) Desktop. Aside from work, I also need some fun, so I got the one with 1 TB hard drive and an off board video card, for running games and things that the old PC couldn't even dream of running. After some customizations, I got a computer with the following specifications: (Read the full article)
A blind person, plus a 3DS, equals... What?
I don't really know yet. But the point is... I bought a 3DS.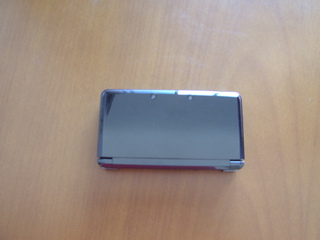 I wasn't interested in any of its games in particular, but as my five years old DS Lite's buttons (mainly the arrow keys and the "A" button) are becoming loose, I was starting to consider doing an upgrade. My plan was to get the new console maybe next year, but I found a cheap 3DS in a store near home. "Cheap" in way of speaking, because here in Brazil, things like games are very expensive. My 3DS cost R$479 (roughly $236.70 USD). No, it's not the 3DS XL, it's the normal 3DS. And this was the cheapest brand new one I could find. The XL was just released here in Brazil, costing around... R$1200 (roughly $590 USD!). In other words, too expensive.
Here is my review of the 3DS: (Read the full article)
After upgrading Speech-Dispatcher, the Orca screen reader couldn't detect the Japanese voice synthesizer anymore.(Read the full article)